stock trading and signal group|$50 = Be added to our group to discuss trading and receive alerts. | 1 Day Delivery
LIMITED TIME OFFER!
Get in now before the price goes up to $125/yr in February
Whether you want to learn to trade or have a great group to bounce trading ideas and investment ideas off of this is the place to be! We focus on stocks but can apply the same rules to crypto currencies, forex and many other markets.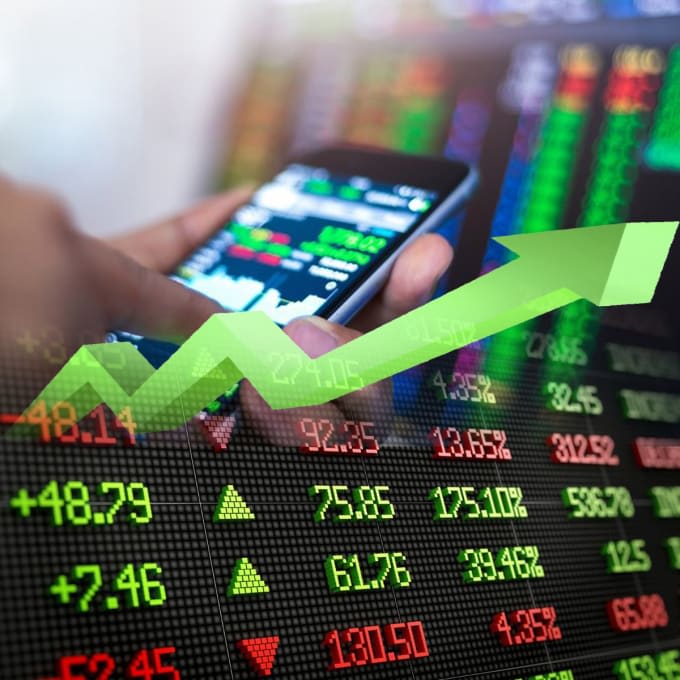 SWING TRADE ALERTS
Our main focus in the group is swing trading! This is perfect for small accounts not over PDT and those who want to trade part time! You will receive 1 or possibly more, swing trade alerts per day, Monday through Friday as market conditions allow!
EDUCATION!
I love helping new traders get started and am willing to help all who sign up with any questions you may have! There are channels just for educational information and the setups I use!
Receive the same scans and layouts I use!
Everyone gets access to the discussion channels where we talk about what's happening with the market, share ideas and ask questions. 
Must download the Discord app to be added.
Trading is not a get rich quick scheme but can be highly profitable with a proven system like I use. Learn HOW to make money WHILE you make money!
Please message me for any questions!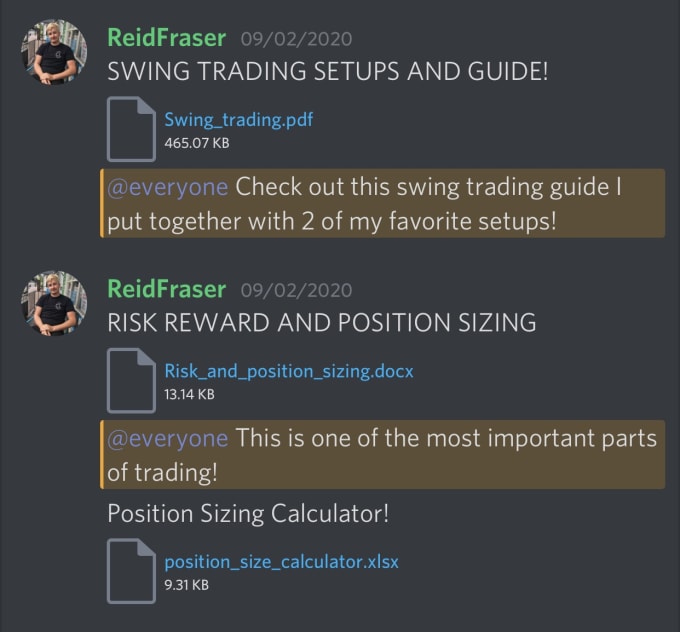 How long is this good for?
This is for life! No monthly requirements!  
What do these stocks cost?
I try to stay between $15 and $100 stocks for swing trades but can be more or less. Day trades very greatly from $5 to over $1000  
Do you trade penny stocks?
Short answer is no. Every now and then one will come along worth trying to get in but we generally stay clear of them. They can be too volatile and unpredictable to trade consistently.  
What is your win rate?
My win rate is consistently around 65%. We combine this win rate with a great risk to reward strategy for consistent growth.