tradingview buy sell indicator | $70=I will sell this tradingview buy sell indicator for crypto trading|1 Day Delivery
You are a crypto trader? But you are losing your money?
90% of traders lose money, but why?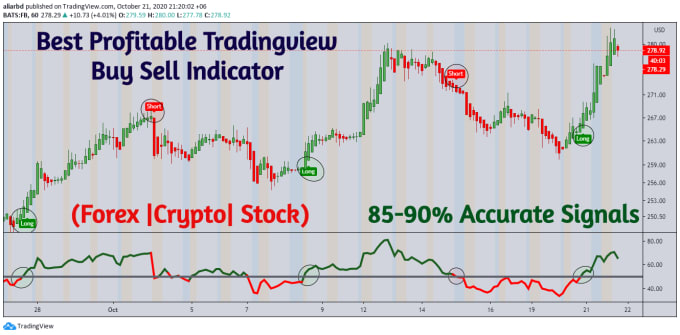 Because- Most of the trader use too many indicators on their chart. Emotions & Noisy Charts make too much distructions. That's why people become confused and take too many wrong trades.To increase chances of being a profitable trader you need a system that cancels out the noise and encourages you to enter and exit positions unemotionally.
We've created an advanced trading system that aims to encourage you to hold winning positions and take profit at the best times; the two hardest things for a trader to do consistently. We have made a tradingview indicator with pinescript of tradingview. This crypto trading strategy is really simple & profitable.
Offer Summary:
Tradingview alerts system.
Automatic Buy Sell Signal on the chart.
Lifetime Access.
Noise Free Signal.
TO GET ACCESS ORDER NOW!